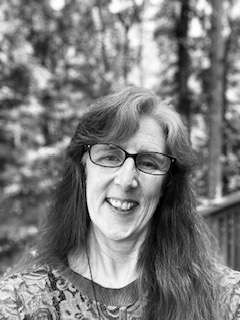 We can at times feel alone as we journey through life, longing to be seen, heard, or validated. Perhaps you feel overwhelmed, depressed, or anxious. There may be emotional, behavioral, or relational issues needing a new perspective or a breakthrough. My desire is to join you as you walk towards greater awareness, understanding, healing and the acquisition of strategies and skills to empower you and enable greater resilience.
I am a Licensed MSW (Master of Social Work), with a certificate in Marriage and Family Therapy from the University of Georgia, Athens (UGA). I also hold a Master of Science from UGA in Child and Family Studies, with a specialization in Child Life and completed my Bachelor's in Social Work at California State University, Chico. I have over 30 years of experience working with children, families, and adults. I taught and directed programs for Preschool, Child Care, Elementary and Afterschool programs. I also received training, trained groups in and provided Elijah House Prayer Counseling to individuals. As a MSW intern, I provided Behavioral Health Assessment and therapy in outpatient agencies, and school environments for children, families, and adults. I am professionally trained and consult in Trauma Informed-Trust Based Relational Intervention (TBRI) and received certification as a TBRI Educator. I am also Certified in Trauma-Focused Cognitive Behavioral Therapy and Dialectical Behavioral Therapy. I am trained in Sand Tray Therapy through the Southern Sand Tray Institute-an approach that uses both sides of the brain to bring discovery and healing for individuals of all ages. In 2020, I joined Christian Counseling of Athens as an Associate Therapist (LMSW) and in 2022, I joined with Ruach Restoration to continue to provide therapy to children, families, and adults in the community.
Areas of Experience and Approach:
My areas of experience are anxiety, depression, trauma, adoption, behavioral issues, child and family issues, grief, loss, relationship and marital Issues, personal growth, self-esteem, identity, emotional-awareness, and regulation.  I enjoy working with children, adolescents, families, and adults. My approach is collaborative and compassionate, providing education, understanding, perspective, support, problem solving, and the development of skills and strategies to facilitate healing and growth.  I embrace a holistic, attachment and family systems approach to therapy, utilizing modalities such as: Cognitive Behavioral Therapy, Dialectical Behavioral Therapy, Inner-Child work, Play therapy, TBRI, TFCBT, Expressive therapy, Emotion Focused Techniques (Tapping), Compassion Focused Therapy, and Sand Tray Therapy.
Please contact Dorothy at hollowaylmsw@gmail.com
Credentials, Certifications and Professional Training:
Licensed Masters Social Worker LCS #MSW009501
Certified Dialectical Behavior Therapy Professional (CDBT) Training
Certification in Trauma Focused Cognitive Behavior Therapy (TFCBT)
Certificate Sand Tray Therapy Southern Sand Tray Institute: A. Flaherty, LPE, RPT, ICSTP
Trust Based Relational Intervention (TBRI) 5-day Professional Training
Certified Educator in Trust Based Relational Intervention (TBRI)
Compassionate Care Hospice Volunteer Training, Levels 1-3